To register to the travel/illustration newsletter -> https://jeremiebt.com/newsletter/voyage/
To subscribe to my Facebook page -> https://www.facebook.com/JeremieBT/
2 years, 22.000 kilometers, 22 countries
The site : http://afrique-a-velo.jeremiebt.com/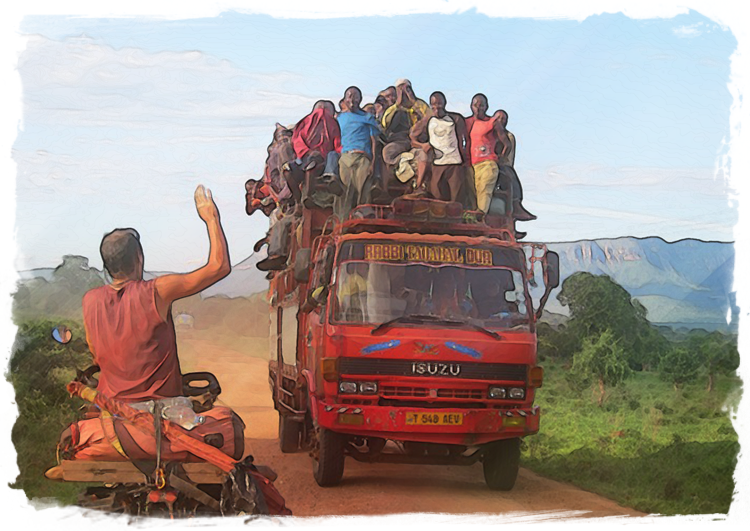 SYNOPSIS
A map in front of us reveals the most mysterious of continents.
We embark on the trip on the back of our bicycles, an adventure that will become our trip around "almost" all of Africa.
2 pairs of legs, 2 years, 2 accordions, 22 countries, 22 000 kilometers.
Like snails, with our house on our back, the ground as a pillow and the sky as a cover
we pursue our journey following the path that draws itself beneath our wheels.
Traveling to the rhythm of our encounters, that of men and of the earth,
we came back with our saddlebags filled with stories, colors and music.
Here is our road, drawn with broad pencil strokes, an illustration of these two years of nomadic life,
a fragment of the voyage we're about to tell you.
Have a nice trip on our luggage rack.
AFRICA ON BICYCLE : THE BOOK
2 nomadic years throughout the continent…
EXCERPTS FROM THE BOOK IN VIDEO (Soon) 
Contact us for order
A4 « Landscape » aspect ratio
1,2 kg of diaries, 176 full color book empty of sensations, printed on 140 g paper
 Soft cover
The CD and the bookmarks are free for each book ordered. The CD is a soundscape created from recordings made by Claire.
30/35/40 euros pay as you can + shipping fees (contact us).
POSTCARDS AND REPRODUCTIONS
Here is a small vidéo to show you the inside of the book.
11 postcards about Africa
10,5 x 15 cm – 1 euro each – 8 euros for a set of 11 cards + shipping fees of 2 euros per shipment.
Contact me to order.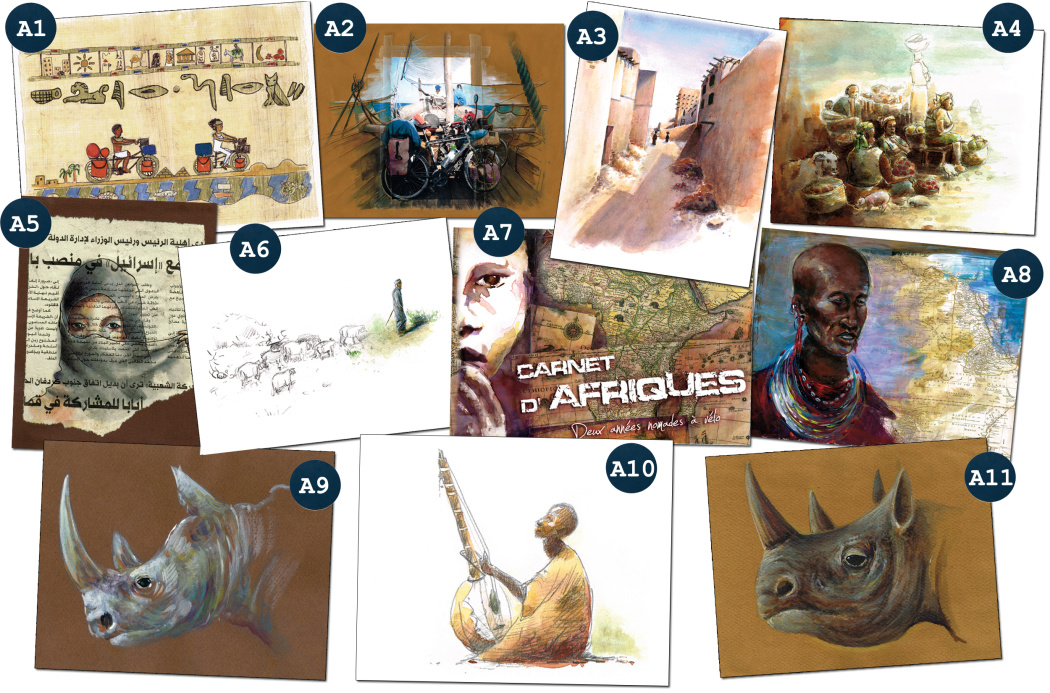 ORDER THE BOOK AND THE CD
To prolong our voyage in your bookshelf, we're self-publishing our travel journal as a book and as a DVD!
After 9 months of gestation, ripening, fermentation, rest, and other adventures, it's time for us to publish it all!
Settle in, we're bringing you on our luggage rack…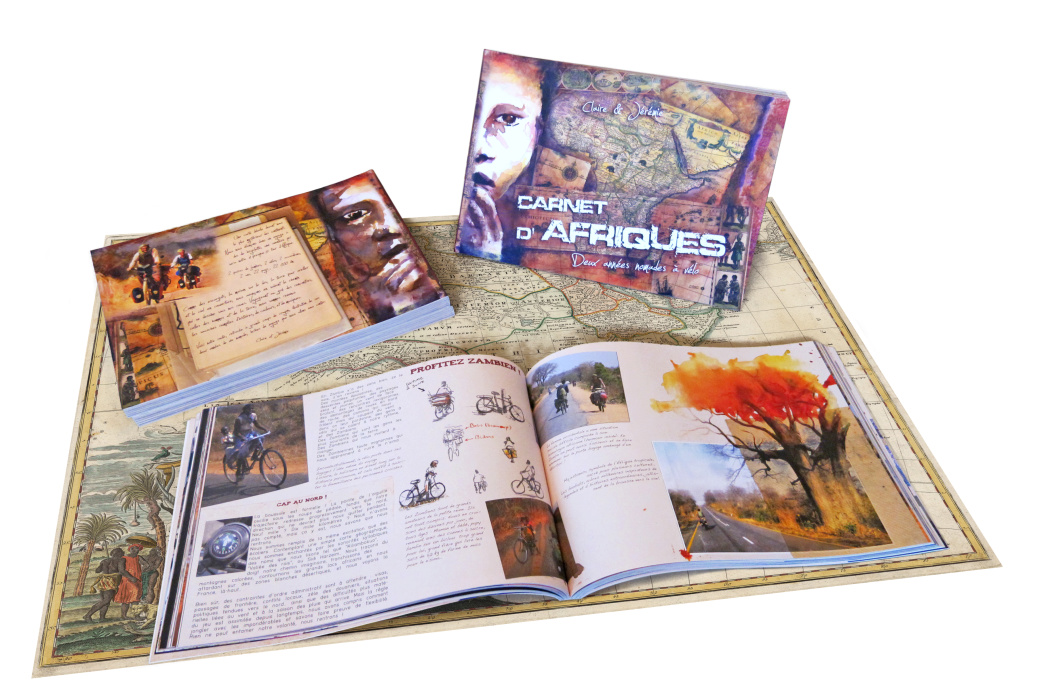 Contact us to order it
THE BOOK + THE CD: 30/35/40 pay as you can, the CD and the bookmark are included for each book purchased _ shipping fees
Don't hesitate in asking us to sign your copy!
Don't forget about your friends, your family, and Christmas gifts!
Maybe you'll also want to add the "India Travel Journal" published by Jérémie in 2015: 30 euros (instead of 40 euros, shipping fees included!)
Bookmarks
1 euro each + postage fee of 1 euro per shipment.
Contact me to order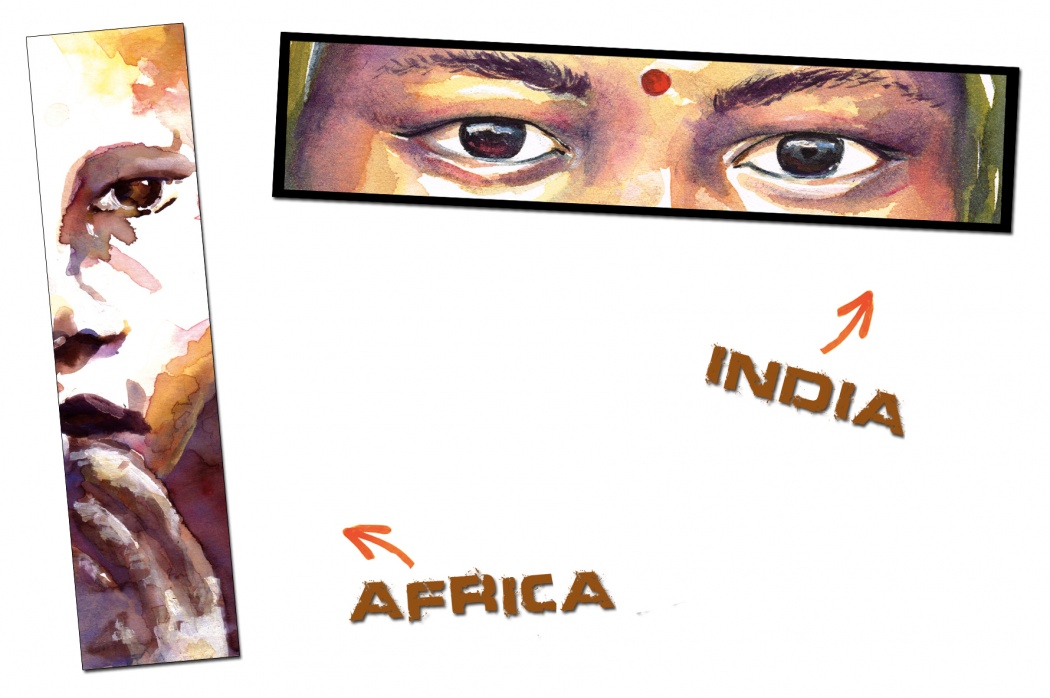 ART PRINTS, REPRODUCTIONS IN A4 OR A3 FORMAT
Discover below a selection of available reprinted works in high definition.
If you're interested by other visual work, everything that's on the site is available (or almost).
Multiple sizes available, 12 euros for A4 format,  20 euros for A3 format, buy two the third one is free (+ shipping fees of 2 euros per parcel, shipped by mail, unframed).
The illustrations made in Africa

ORIGINAL CREATIONS
I offer creations on request. Ask me for rates and delays.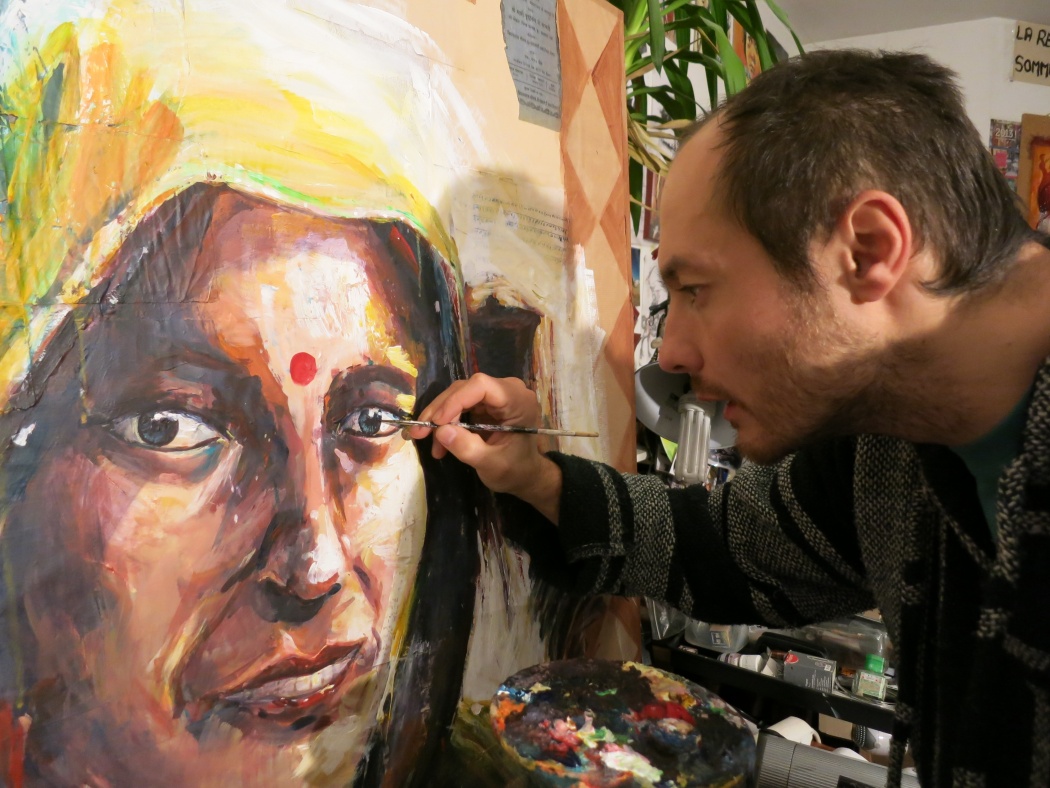 For smaller budgets who still want an original work, I also do original frames for reproductions (collage and frame painting).
Ask me for rates and delays.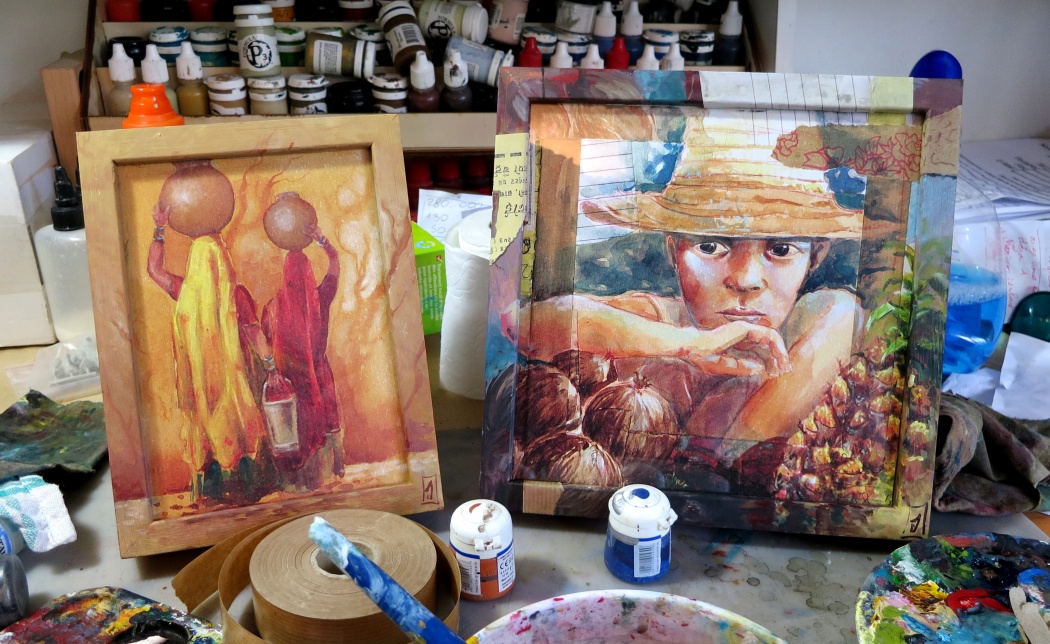 A FEW EXCERPS FROM THE TRIP…
Stolen moments by our curioous glances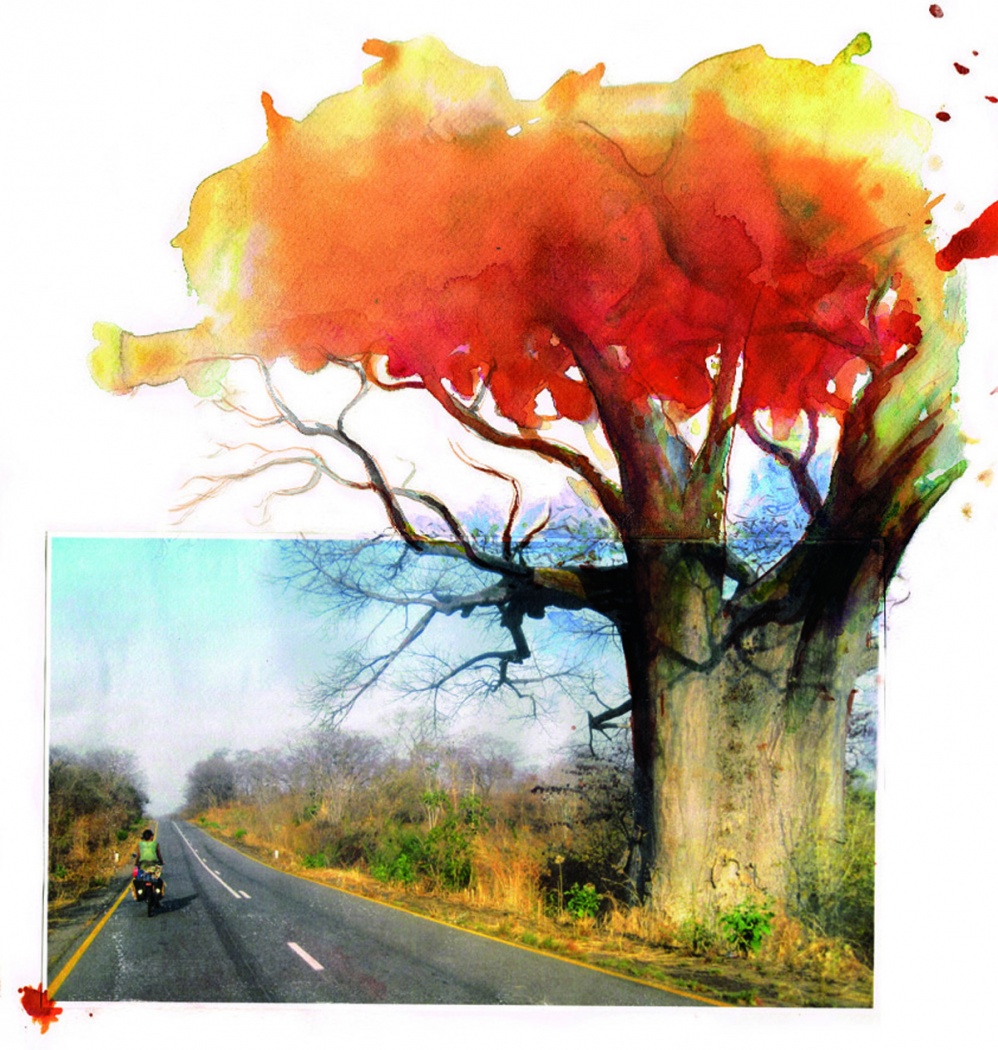 Baobab in Tanzania – 2011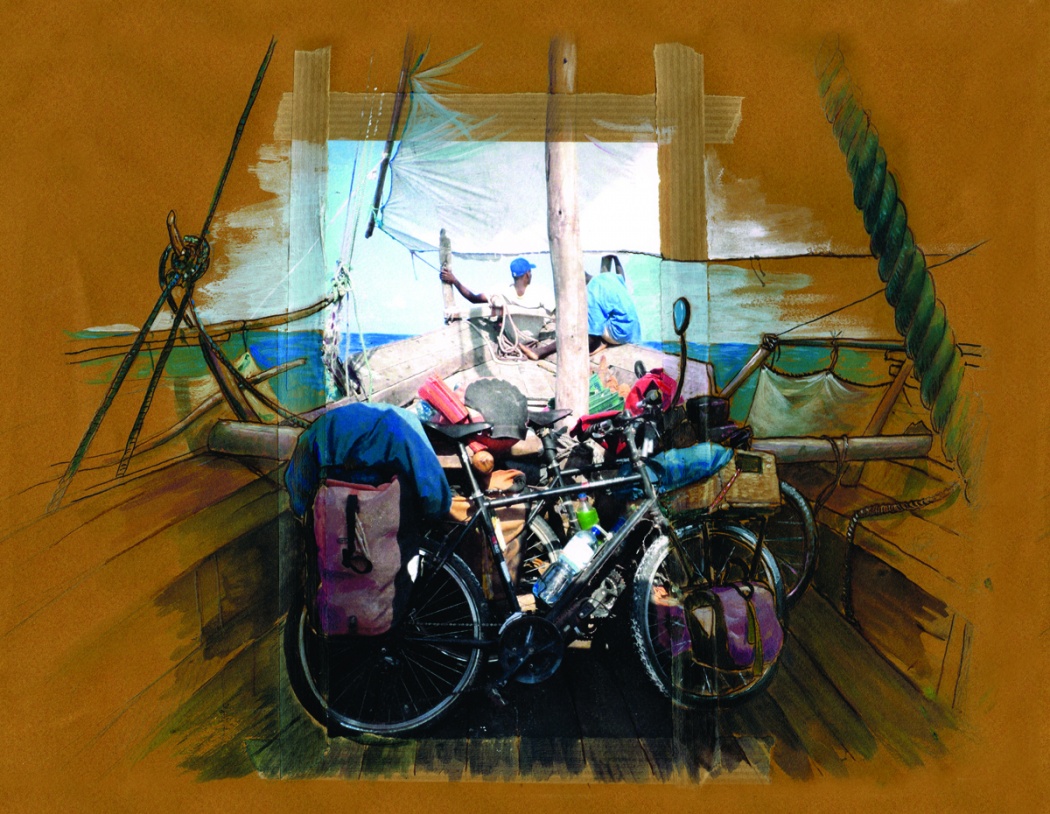 Tanzanian dhow – 2012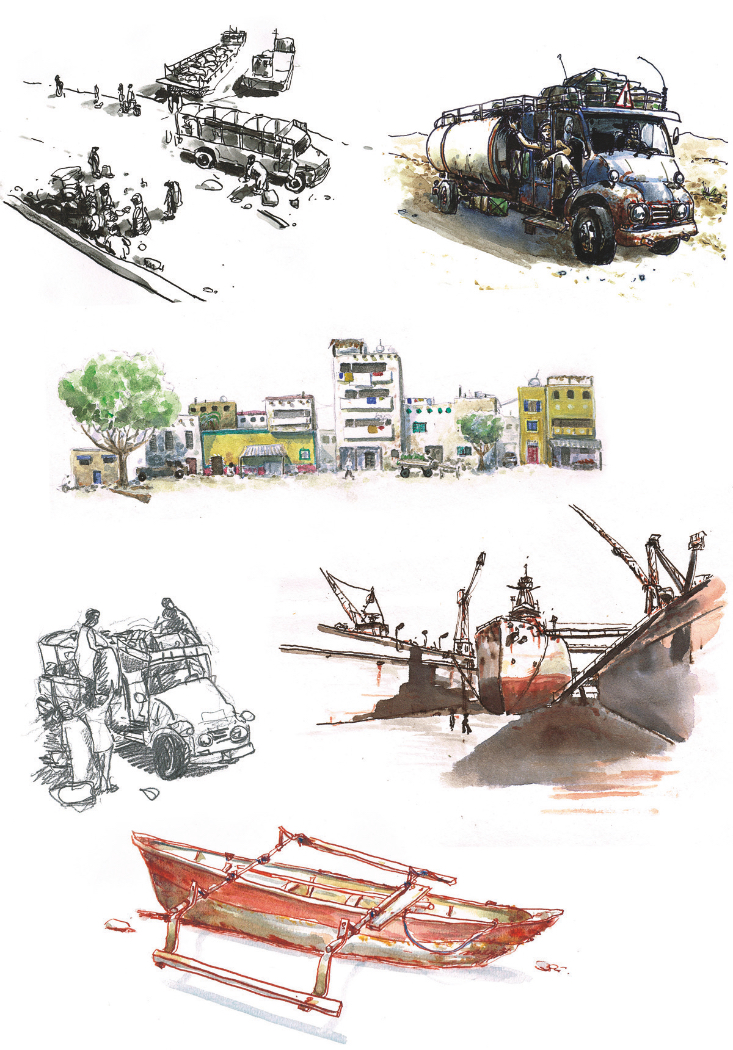 From Tanzania to Egypt – 2012

Excerpt from the travel journal – Senegal – 2011

Excerpt from the travel journal – Zambia – 2011
Excerpt from the travel journal – Zanzibar – 2011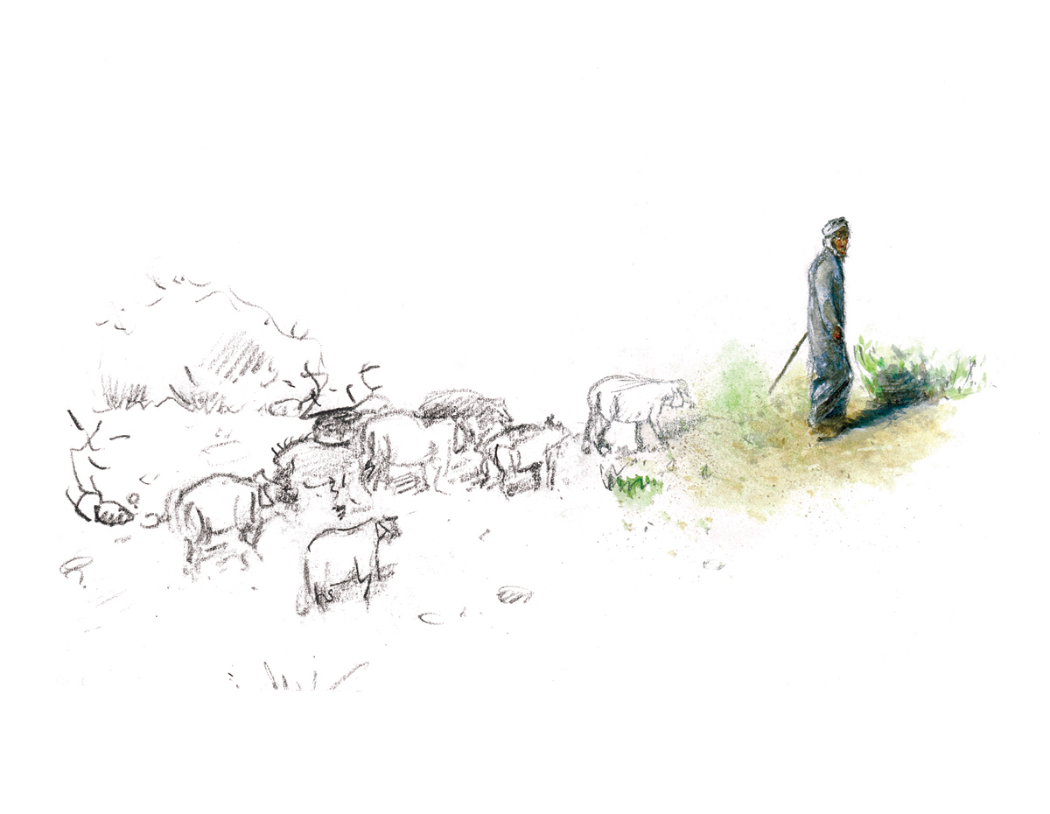 Moroccan fellah – 2010

Zambese River – Zambia 2011
Hippos from the Zambese River – Zambia 2011
Ngoni player – Mali 2011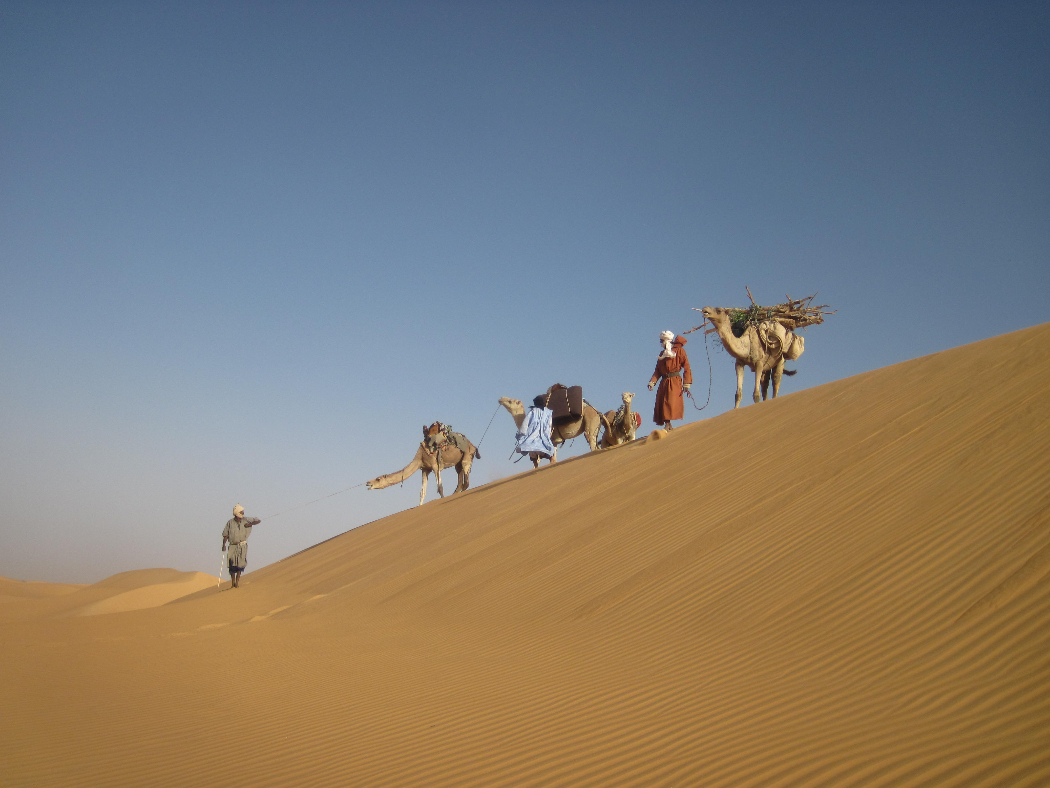 The Mauritanian desert – 2011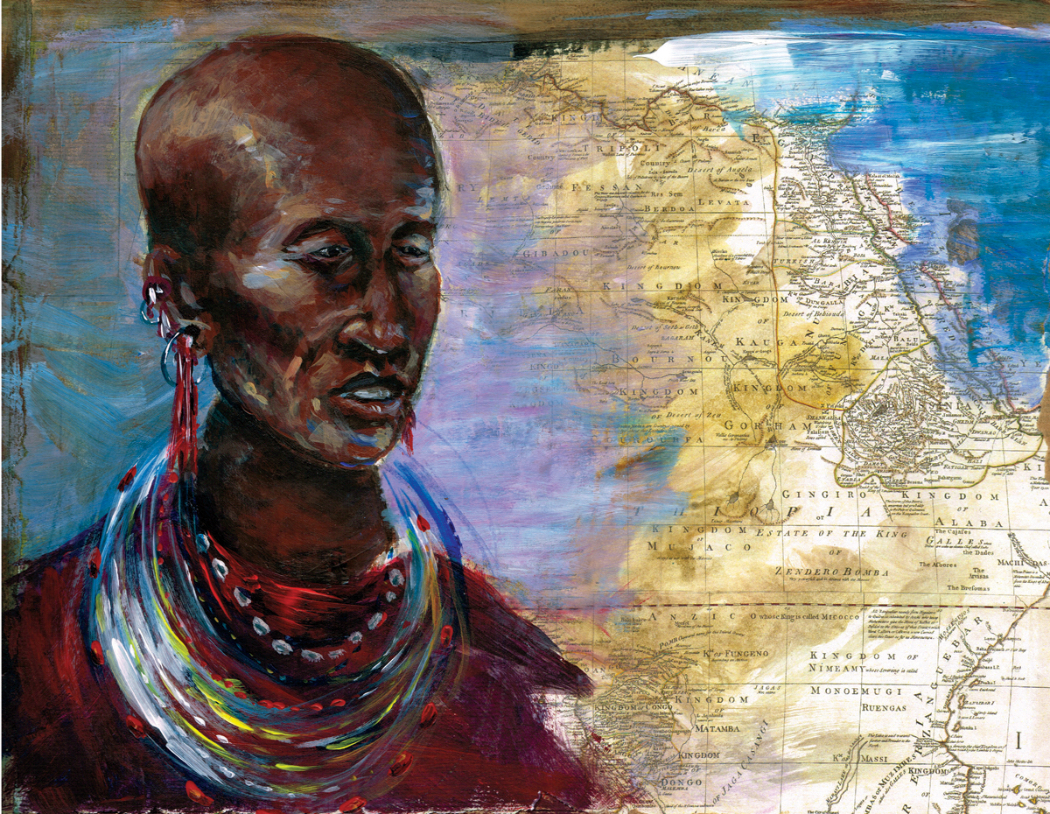 Kenyan Masai – 2012
Memories of slaves – Benin 2011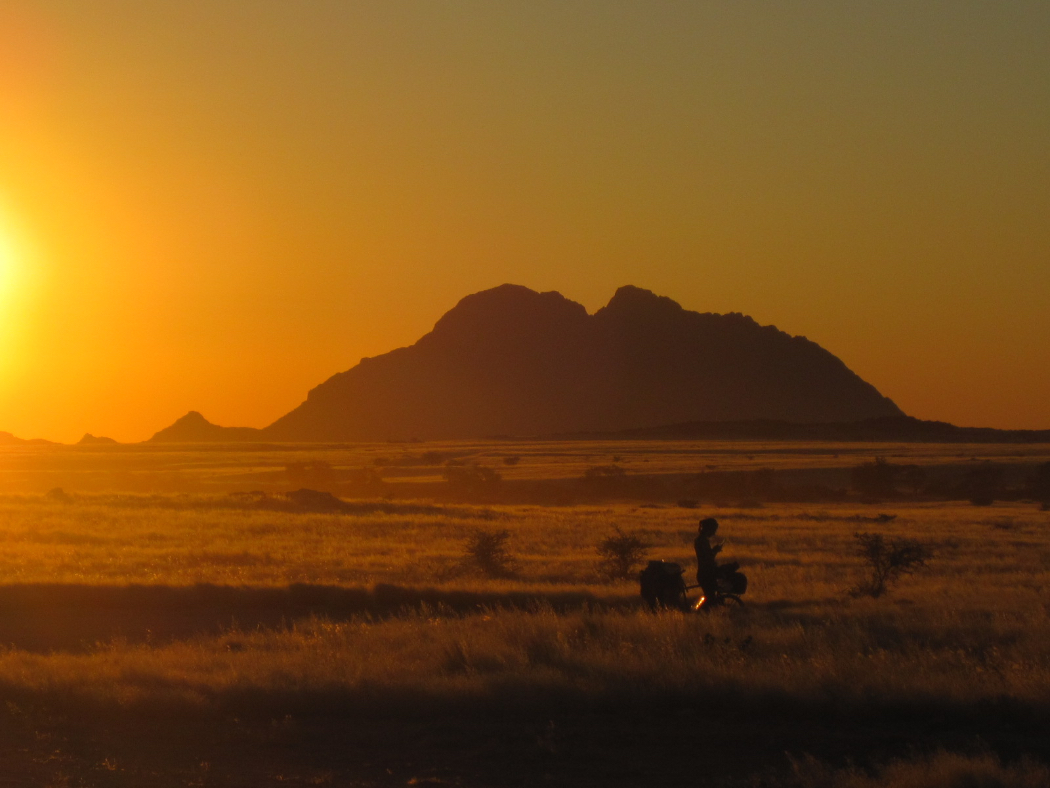 Namibian landscapes – 2011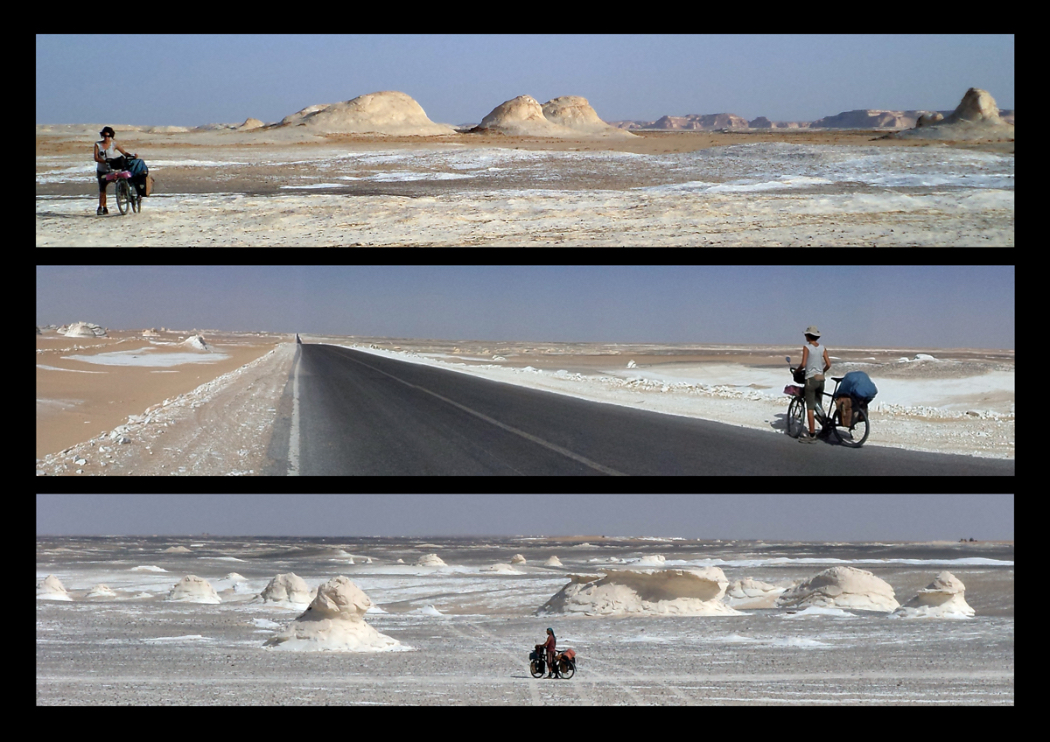 Egyptian landscapes – 2012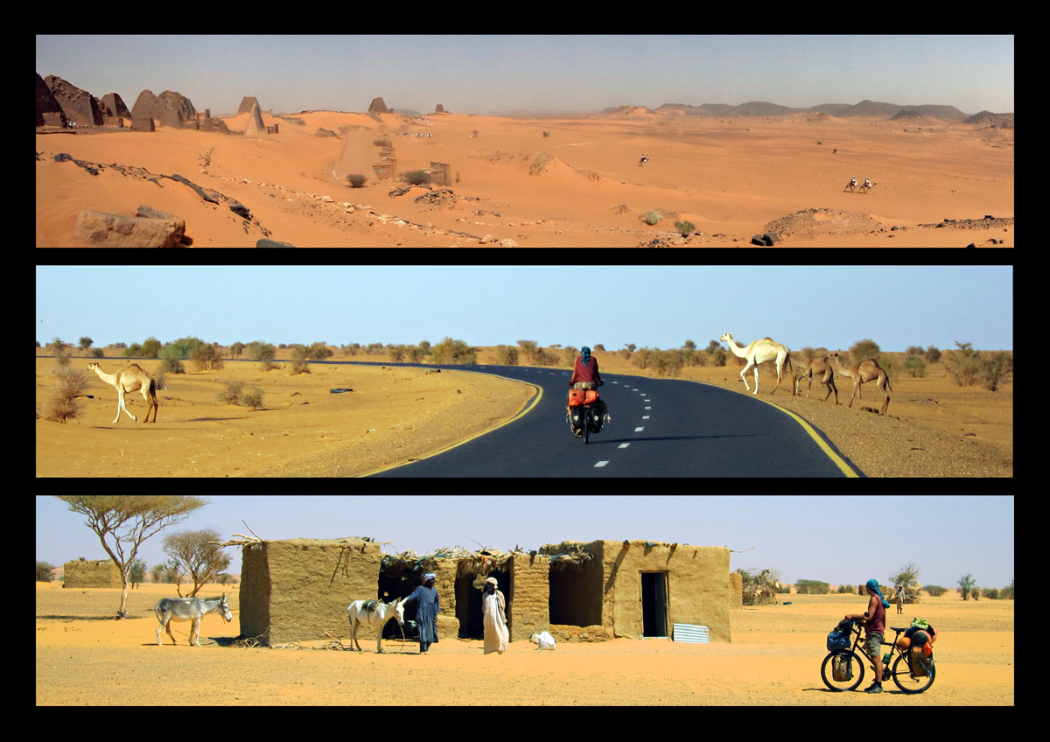 Sudanese landscapes – 2012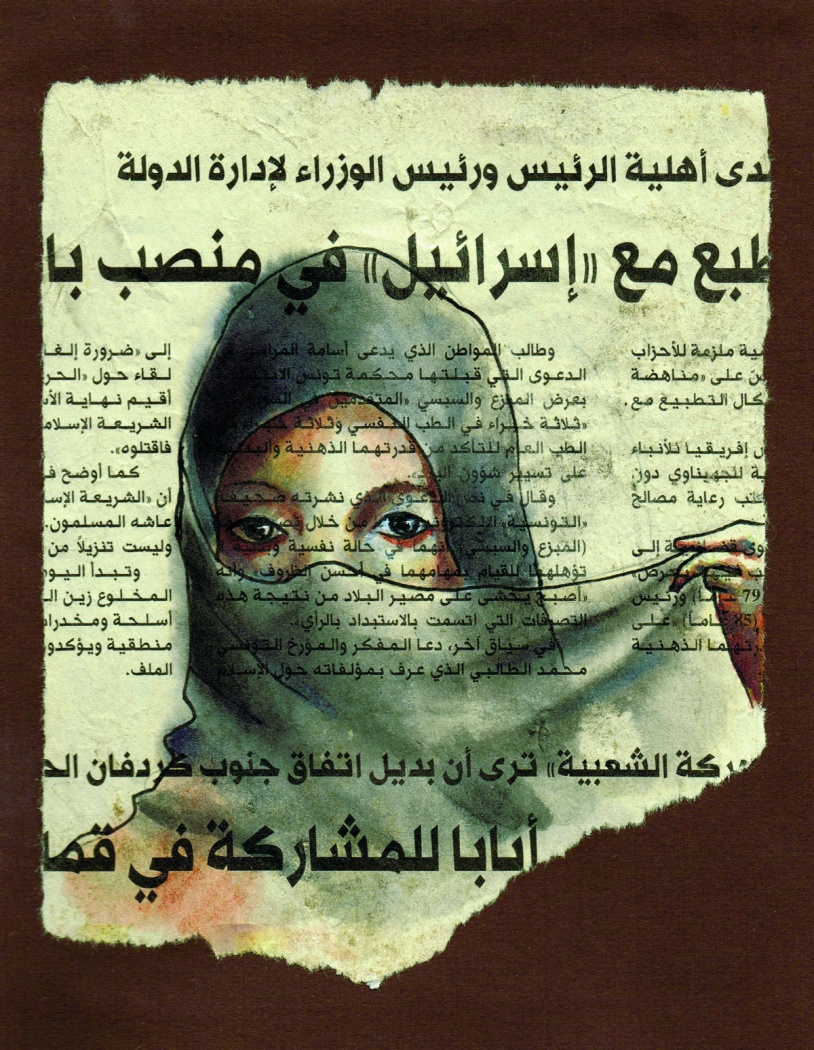 Portrait from Zanzibar – 2011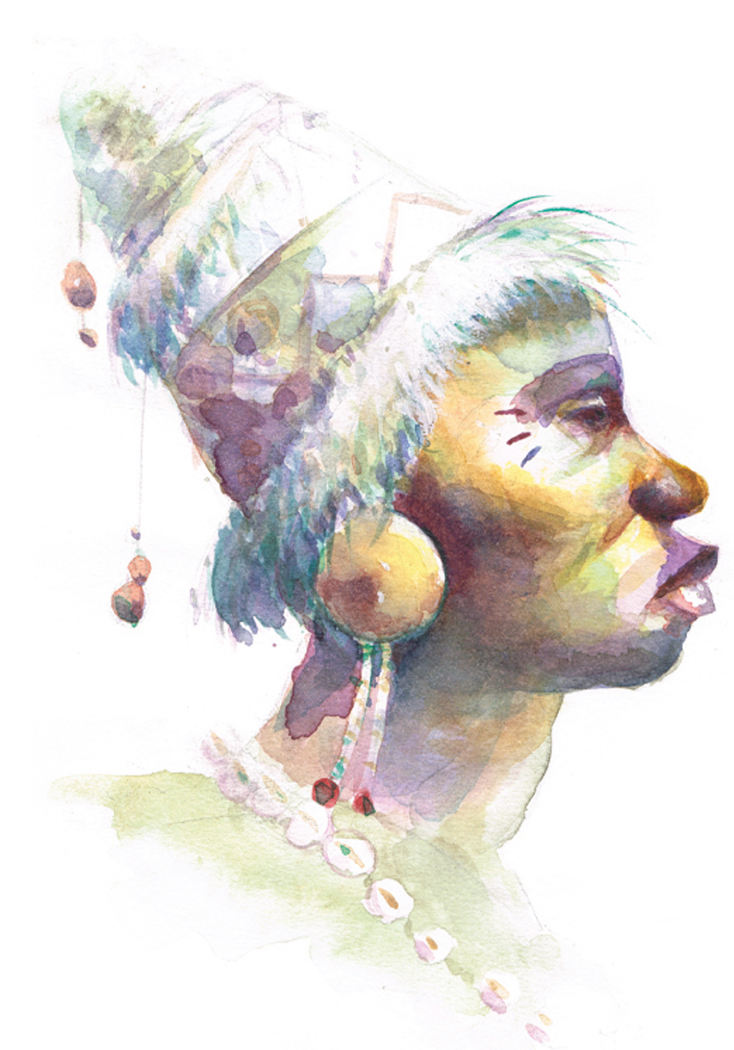 Portrait of a griot – Mali 2011

Portrait in Zambia – 2011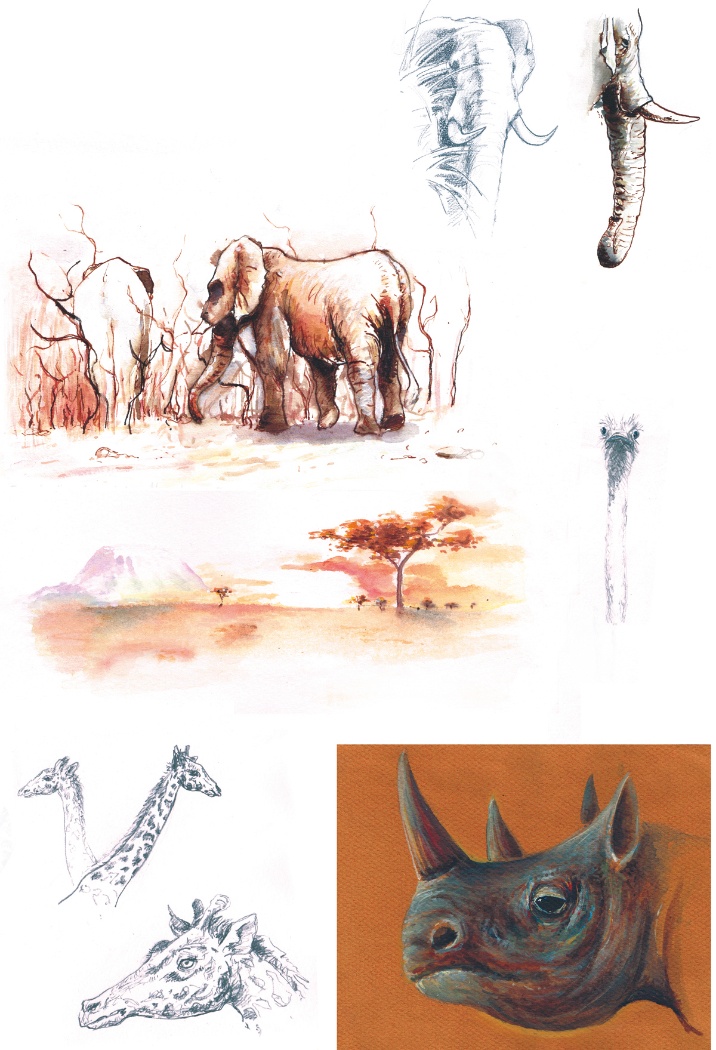 Animal encounters – 2011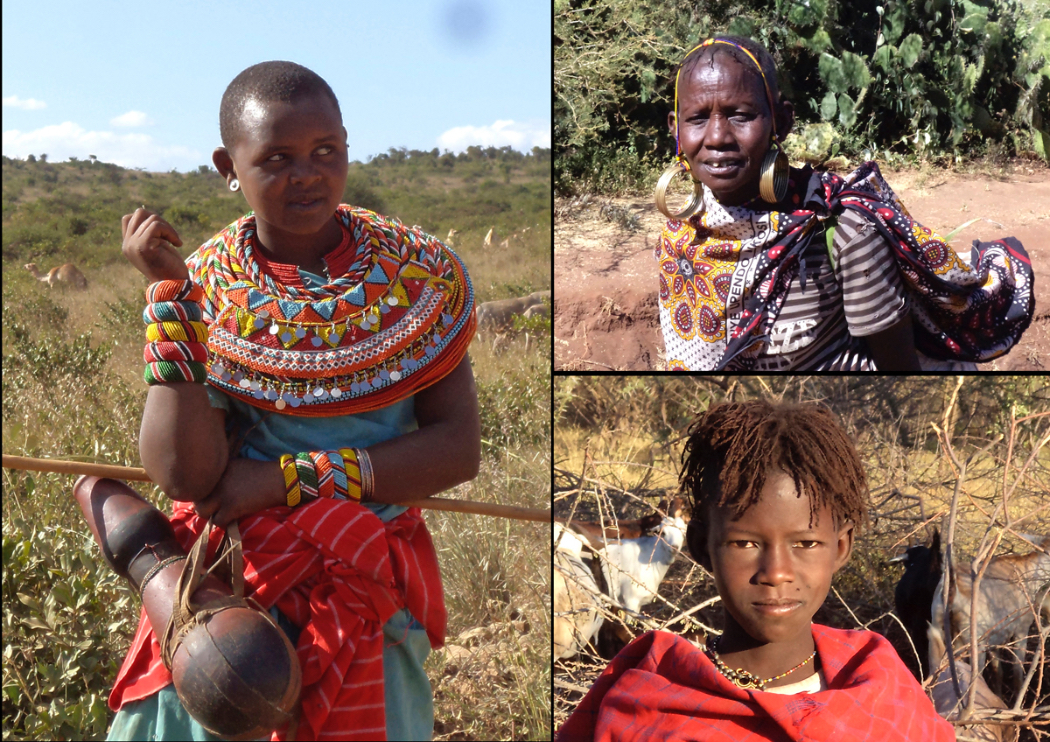 Encounters in Kenya – 2012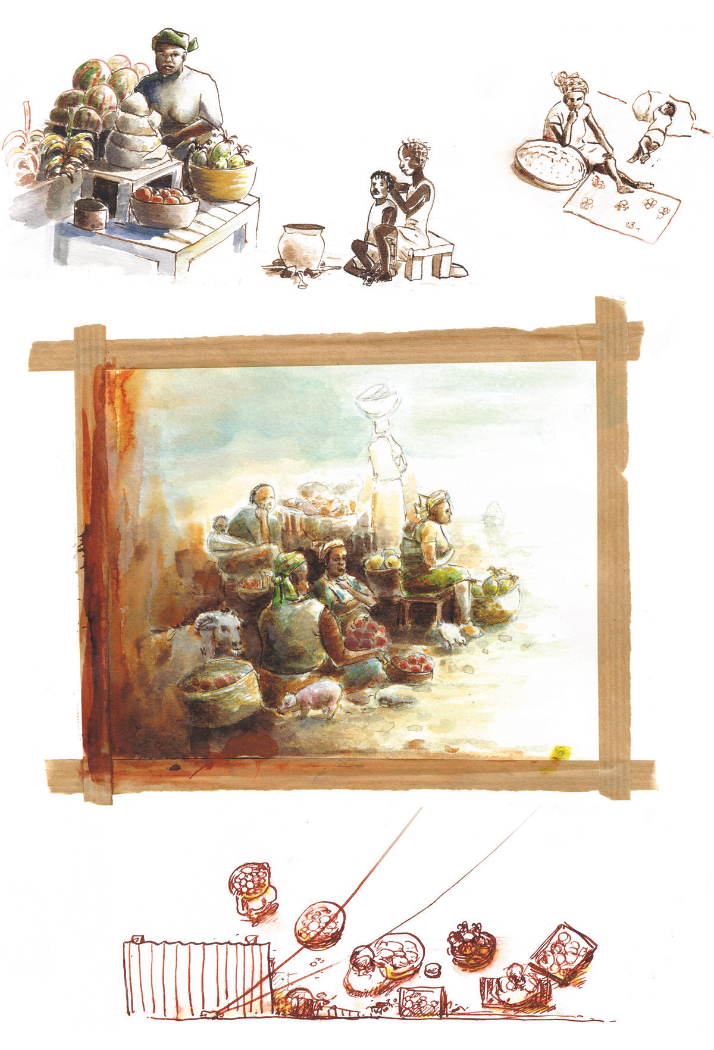 Scenes from daily life in Western Africa – 2011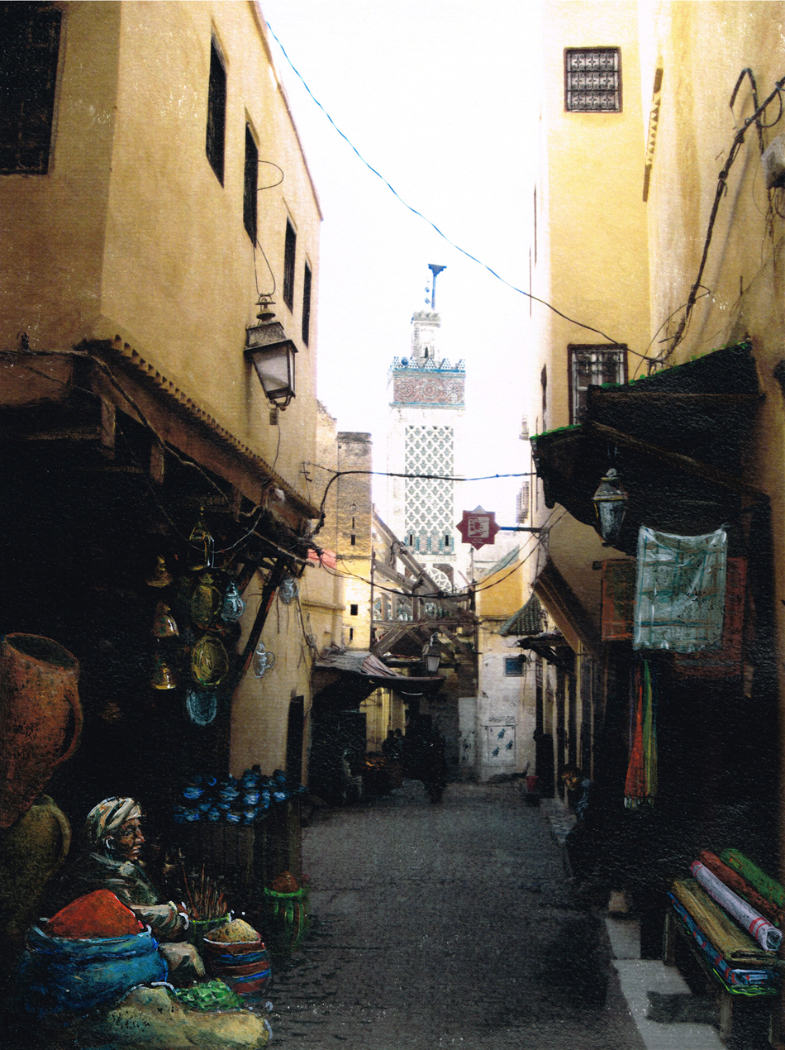 A street in Fes – Morocco 2010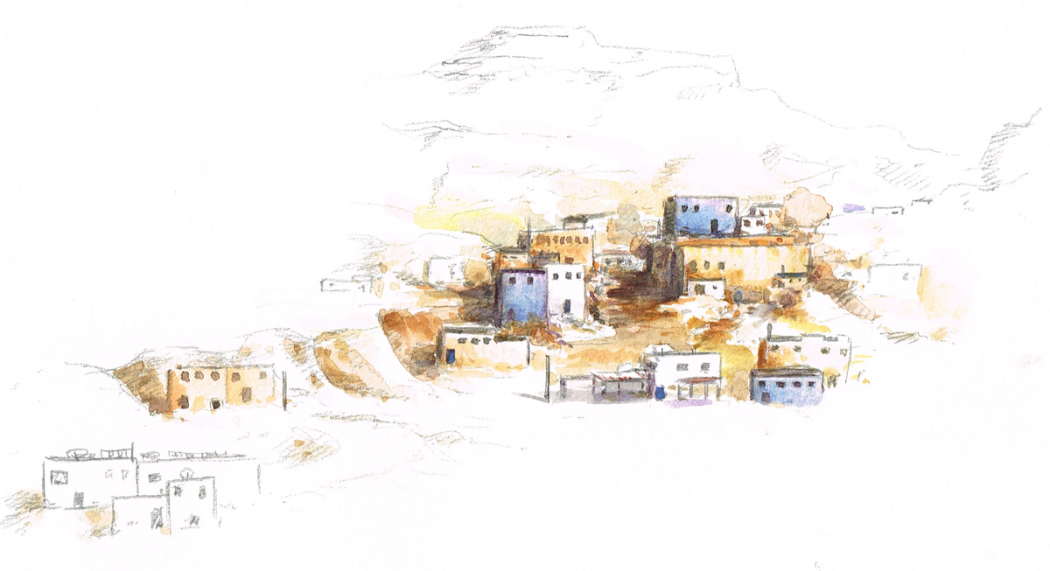 Egyptian village – 2012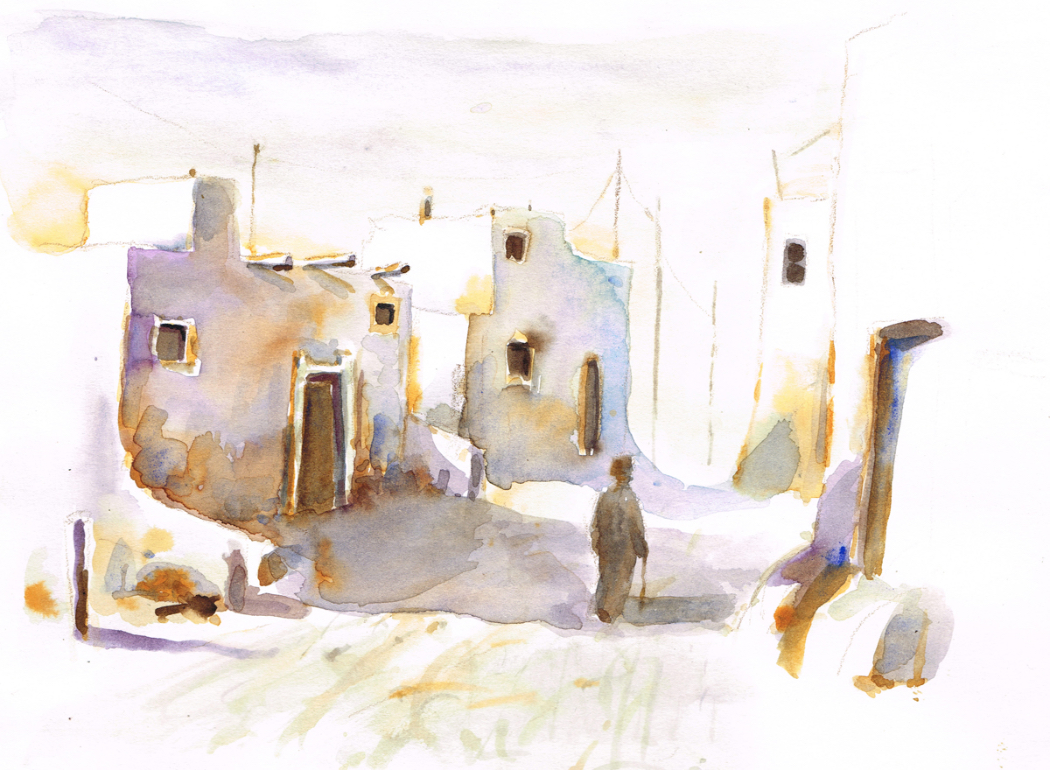 Traditionnal Sudanese village – 2012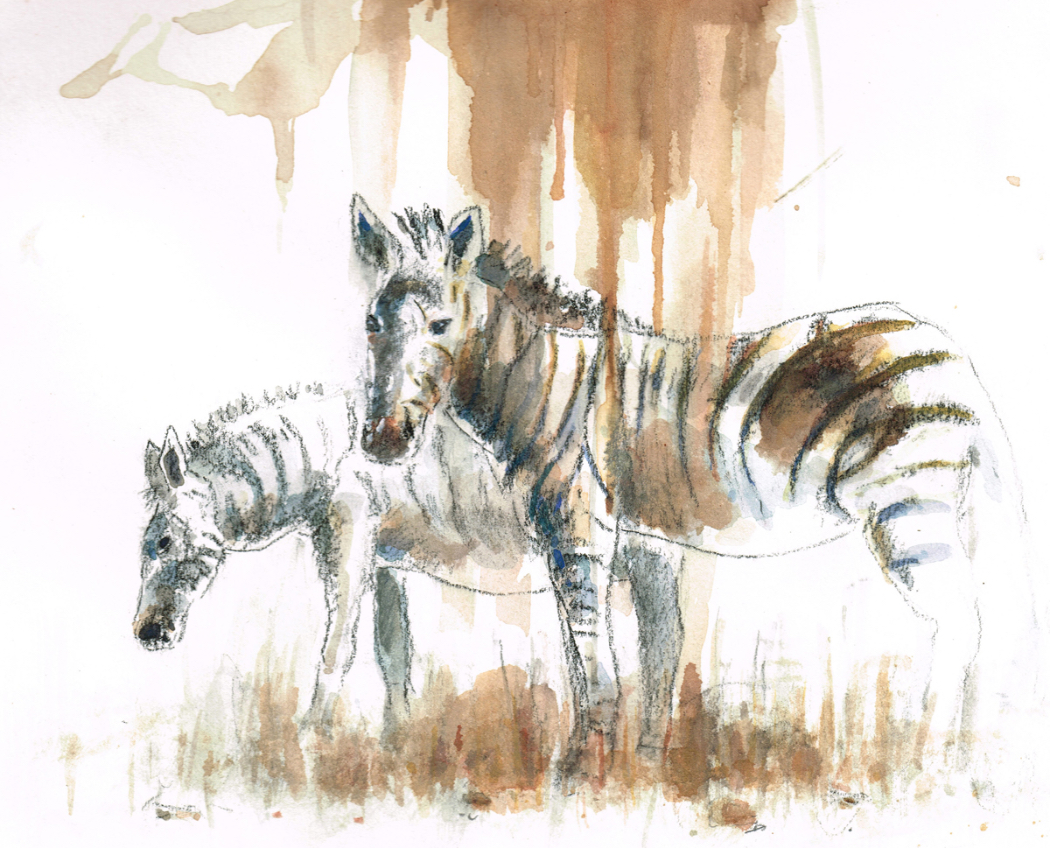 Zebras in Kenya – 2012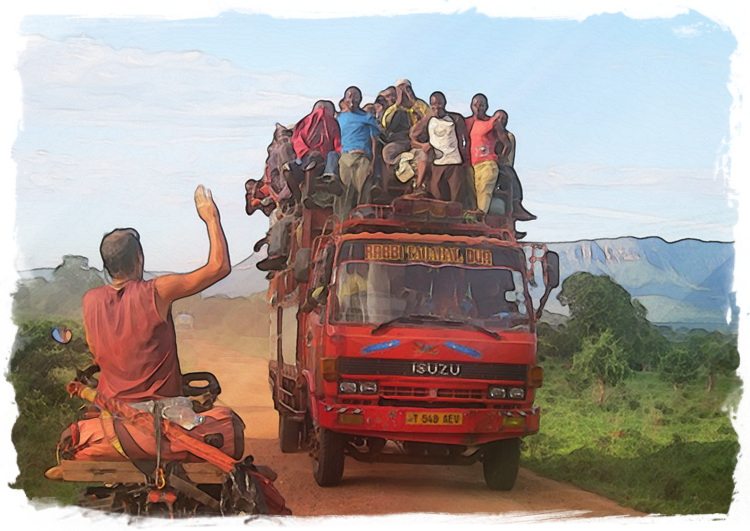 Tanzanian encounter – 2011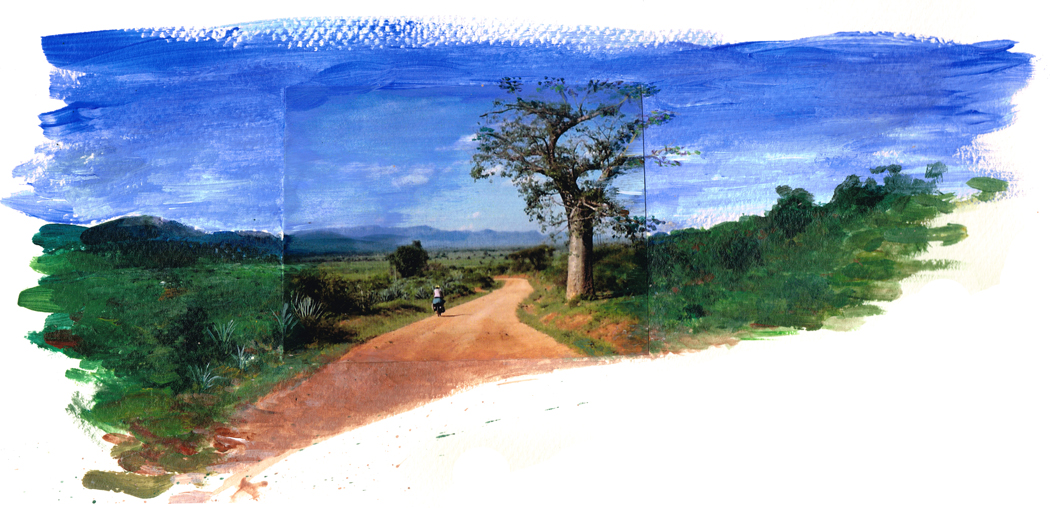 Tanzanian landscape – 2011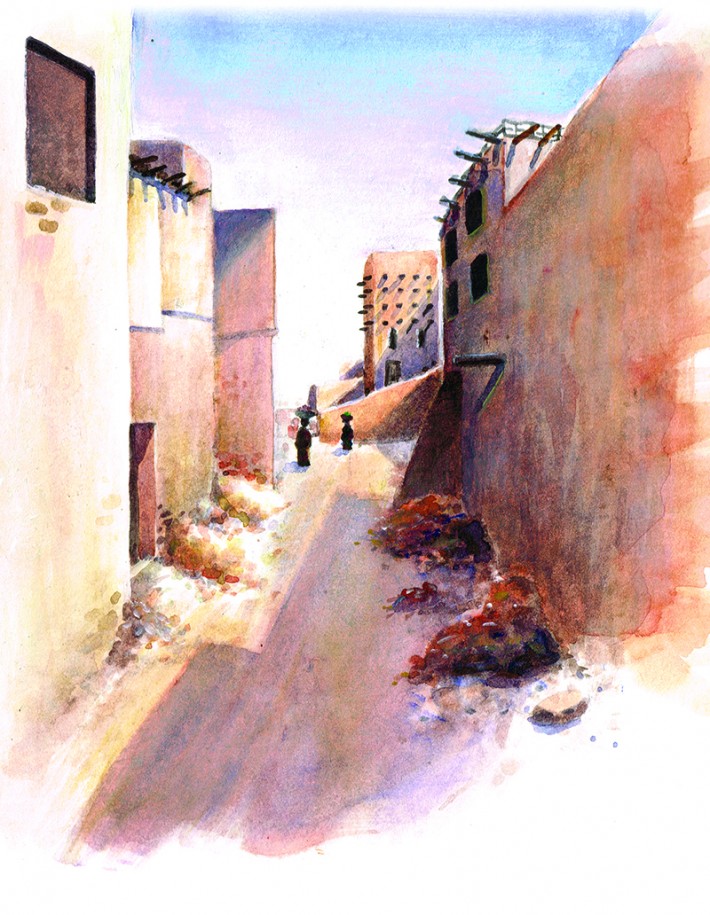 Mosque in Mali – 2011
A 22 000 Km journey through 22 countries – 2010-2012
BRIBES AFRICAINES
Arrêt sur image de notre regard curieux en 2010-2012