"There are some who travel with a camera, Jérémie would rather pull out pencils and brushes when he travels the world.
This time, it's in Morocco, specifically in Essaouira and Marrakech, that he put out, for a number of weeks, his traveling workshop.
He thus manages to reap all of the country's flavor, which he hands us in a travel journal with the fragrances of sea spray, the souq, and old alleyways."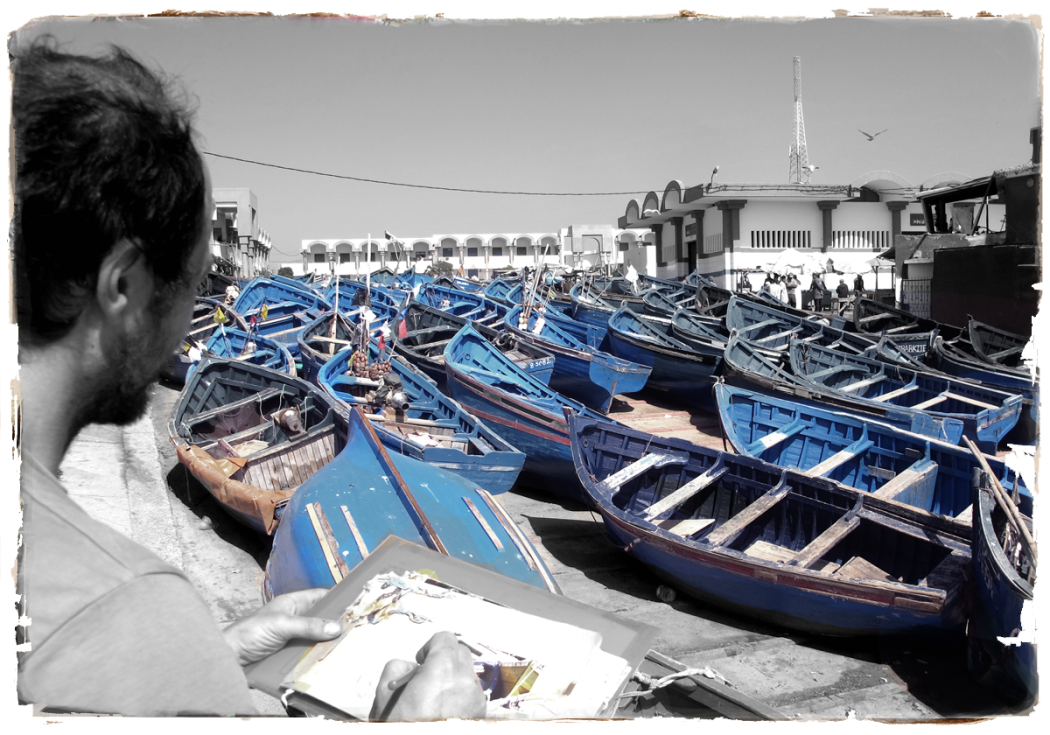 In February and April of 2018 I made two trips to Morocco, to Essaouira and Marrakech..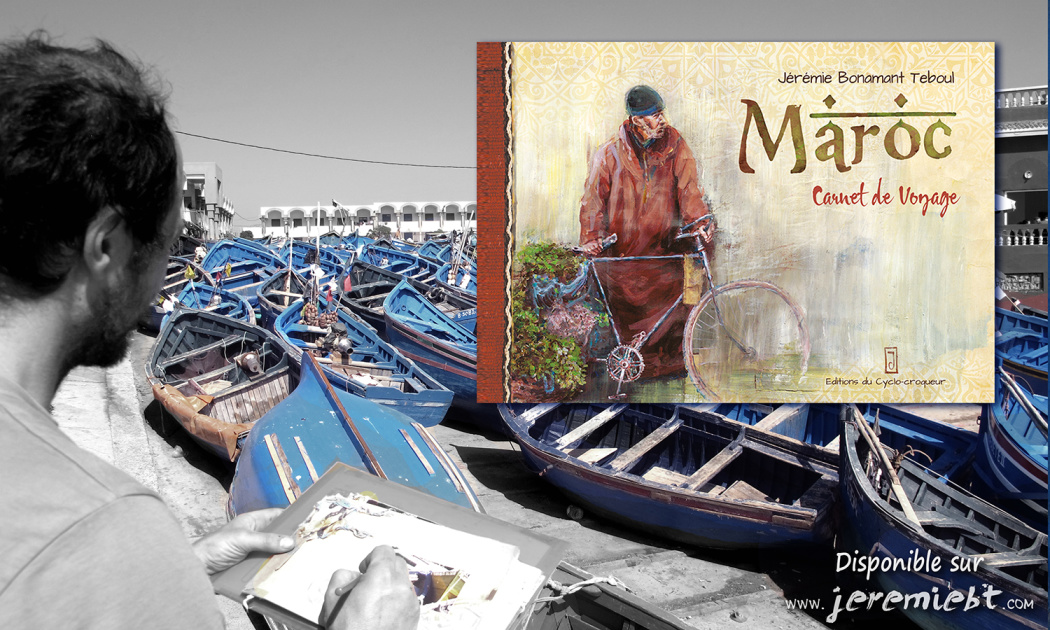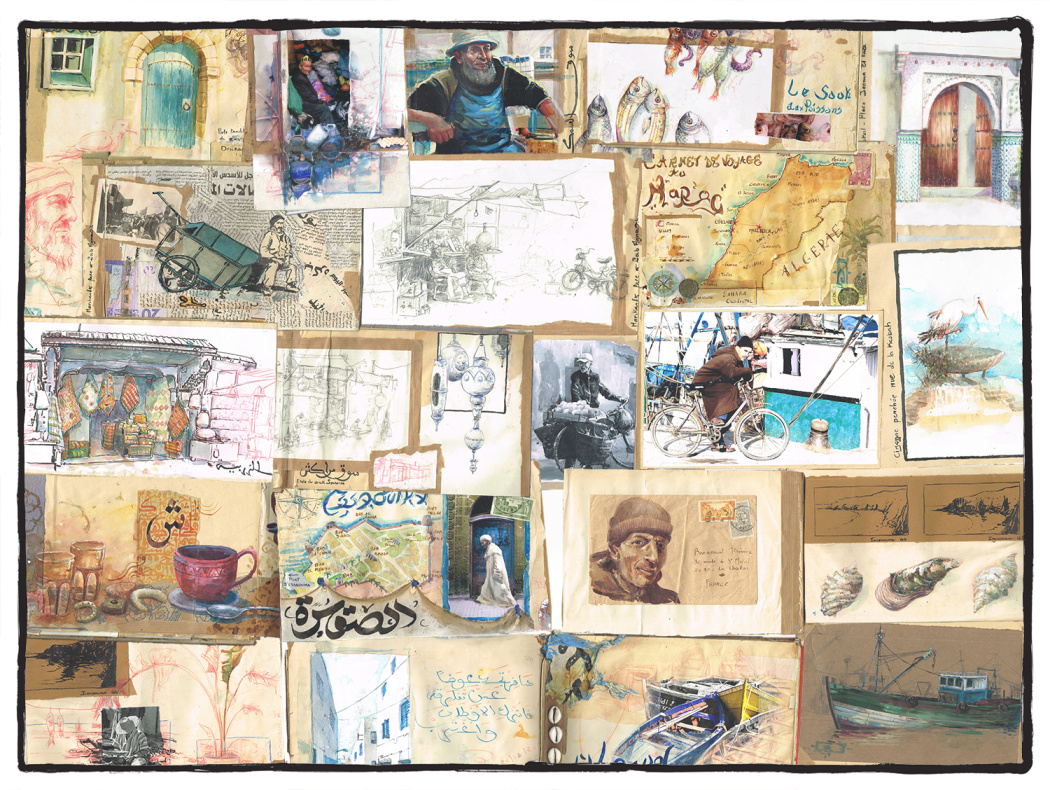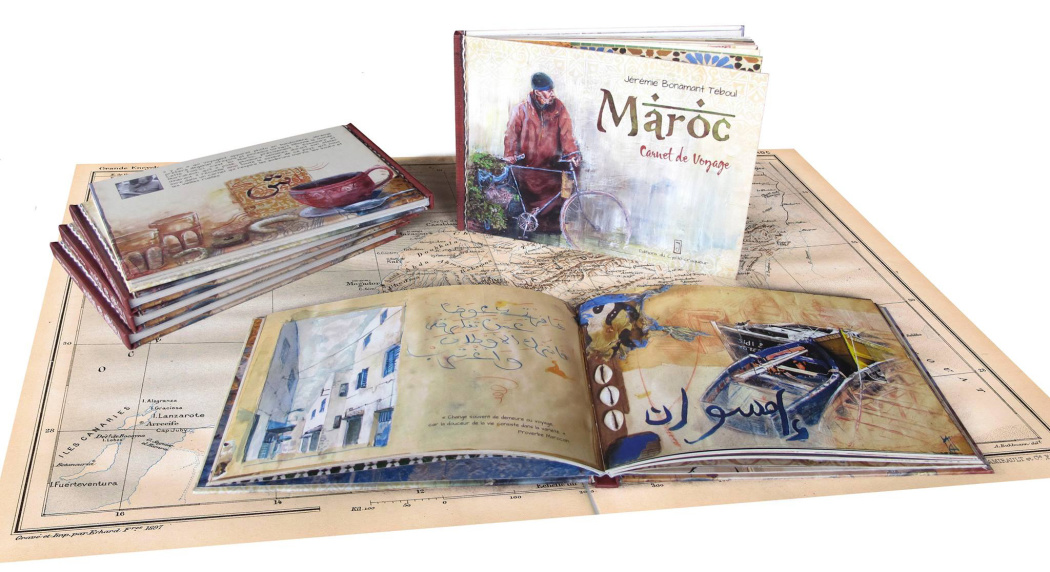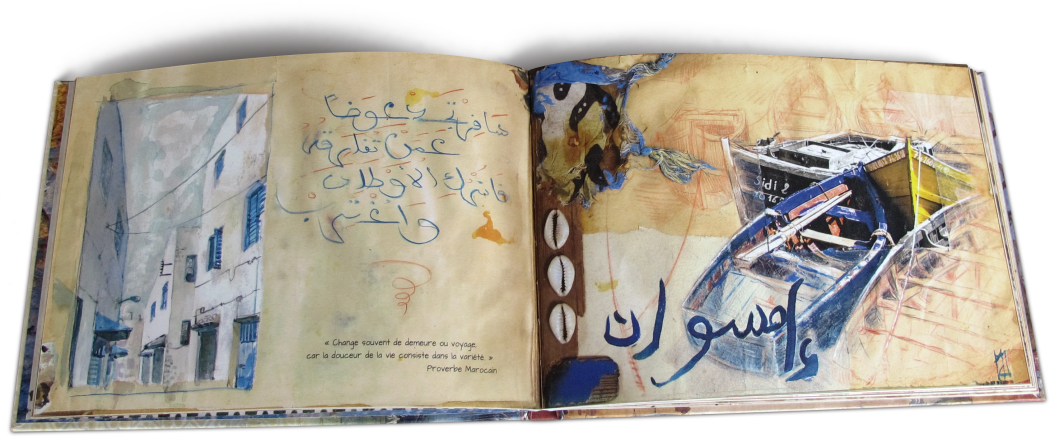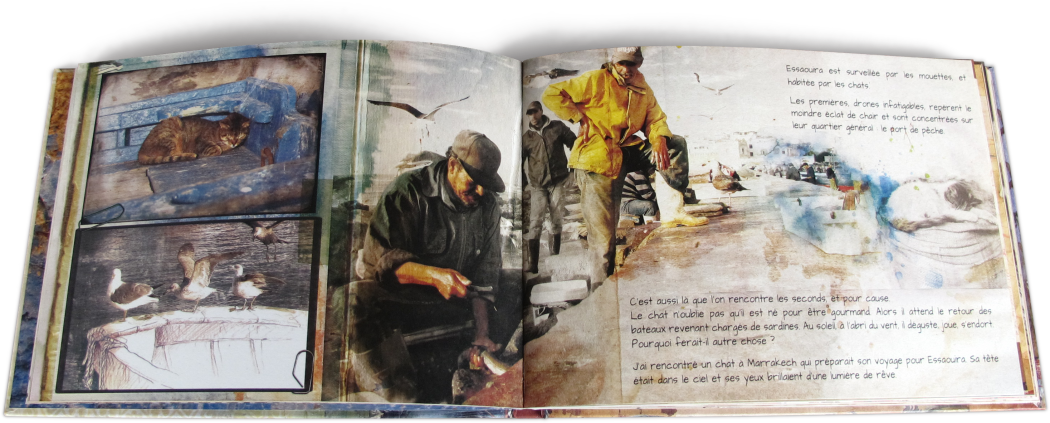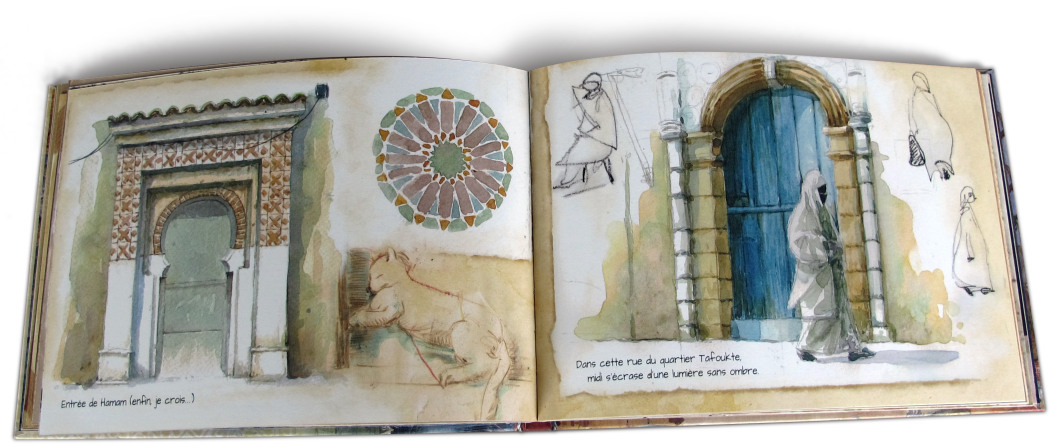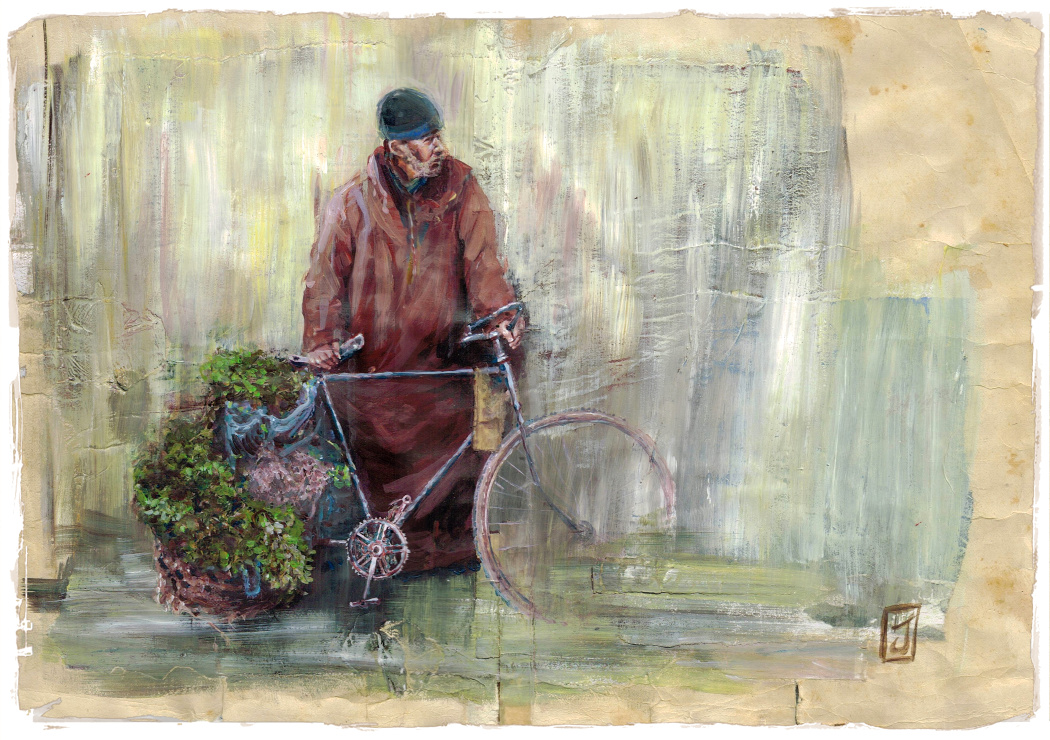 HOW TO ACQUIRE THE TRAVEL JOURNAL
6 months after that trip to Morocco, I've self-published a small tome of these illustrations, photos, and texts.
It's a total of 68 pages, in landscape format (25x17cm)
According to my printer's quotes (Sepec, in the Ain, which sticks with me with each edition), I'm able to offer three rates for this travel journal, there's an option for everyone: 20, 25 or 30 euros.
(There's no difference for the book according to the price, it's just a range of prices depending on what people can afford to pay or how much support they want to give)
To this is added 4 euros of shipping, no matter how many journals are ordered (of course, there's no fee if you pick it up in person) 😉
I'll also add a bookmark and postcard inside 😉
You can acquire this travel journal BY SENDING ME A MESSAGE.
Thanking you from the BOTTOM OF MY HEART for the helping hand!
Travellingly yours, Jérémie
THE TRAVEL JOURNAL IN VIDEO !!!
SOME SAMPLES