Since the few years I am living in the Drôme, the Vercors that I see is from far away from the top of my village, has been winking at me.
So I plan to return regularly to survey this limestone isle, brushing against its roughness, the camera and sketchbooks slung over my shoulder.
Some of the drawings and watercolours are done on the spot, observing and painting the hair (or what's left of it) in the wind. These conditions are sometimes difficult, which means that you have to work fast, to retain what seems essential to me at the heart of this teeming and inspiring nature.
Other sketches are made from my photos and my memory, quietly, at home. I look at it as a kind of training, a kind of work hygiene, I might even say.
Allowing myself to take pictures and then work at home no longer requires me to travel by myself at my own pace, as the walking speed of a sketcher is not the same as that of a " regular " walker. I'll be able to walk with friends, and that's cool!
It's also a way to extend all year long the beneficial effects of the contact with the nature and the artistic practice.
First part – June 2020 – "Crossing the highlands"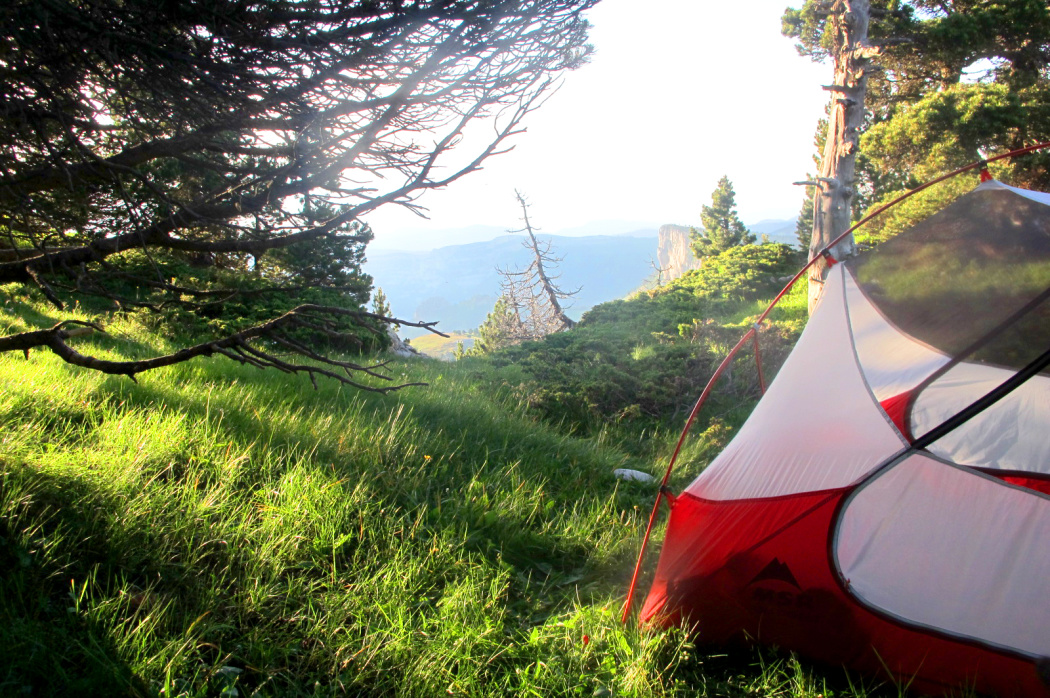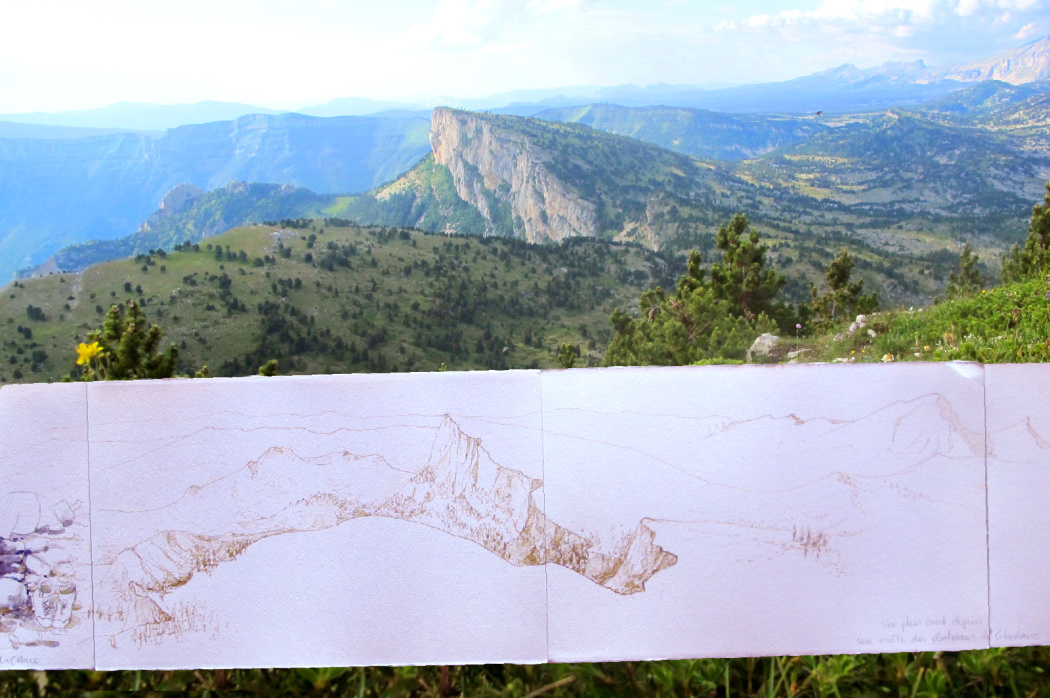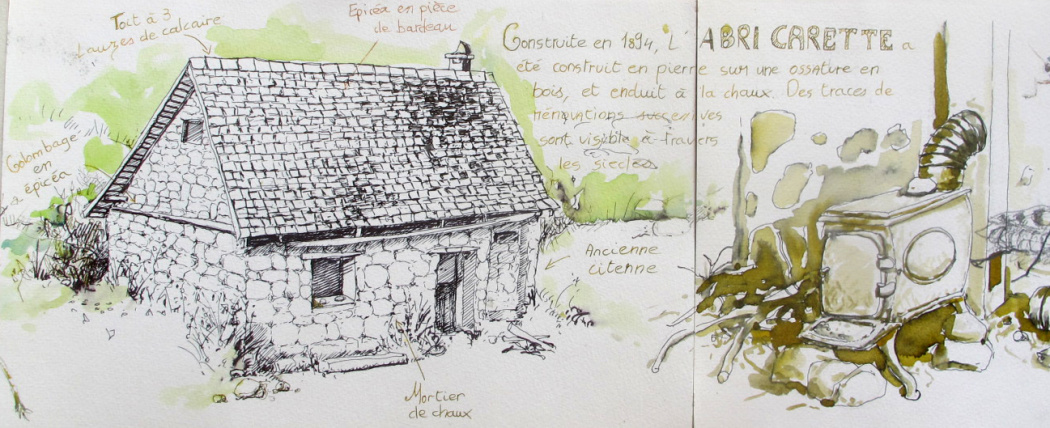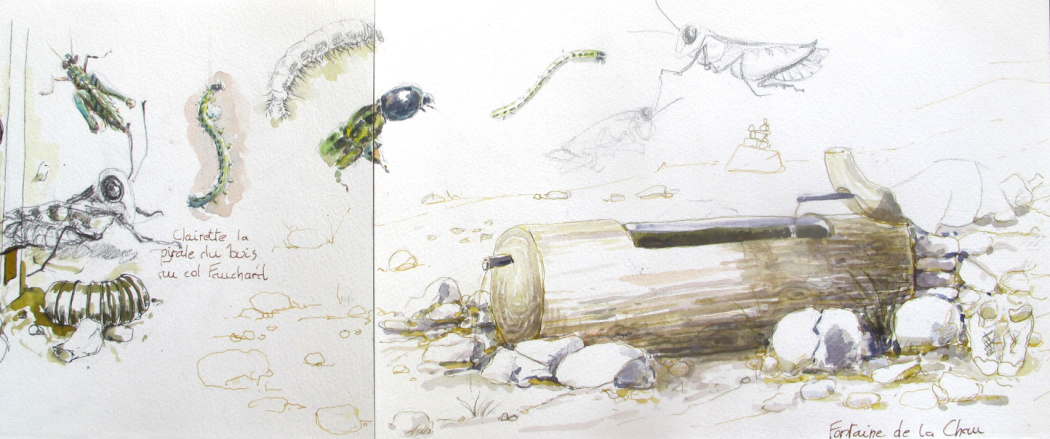 Second part – August 2020 – "Die – Chatillon – Les Nonnières"